WELCOME TO DOMAINE ST-LÉONARD, SHIPSHAW QC
They are little micro pigs, also called miniature pigs. Real miniature pigs are very rare in the world.
When mature, they will be about the size of a medium sized dog, small Bulldog style. Think twice, they are NOT Vietnamese pigs that will weigh more or less 120 lbs. They stay in the house, go to the litter, do not lose hair, are non-allergenic and are even smarter than a dog. They do not smell since they do not have sweat glands. They are fed with mold, fruits and vegetables…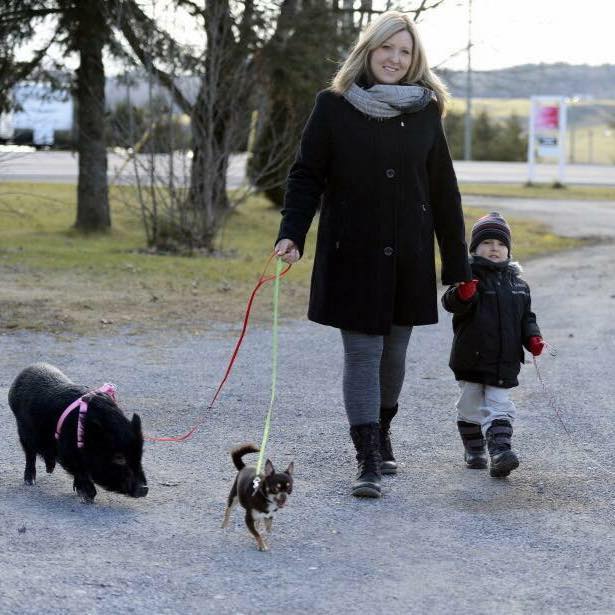 Many drop-outs occur as a result of inexpensive pig purchases on classified sites.
The pigs on these sites are usually large Vietnamese pigs
which will probably weigh more than 120 lbs at maturity.
Please, be aware. Trusted breeders are rare!
We had a very nice visit !!! Marie-Claude is very welcoming and very professional. Pigs are treated with care and love. Very interesting for kids and adults but be careful, you will have a hard time to leave the place without falling in love with one and them... p>
I recommend without hesitation the adoption of your micro-pig with Marie-Claude! She knows how to transmit her passion, she takes the time to answer all your questions and concerns! Really happy to have chosen Marie Claude !! p>
A superb visit that made us even more convinced to buy a micro-pig. Little beings are so endearing and intelligent! We can not wait to adopt one!!! p>
My little pig comes from your breeding. Marie-Claude and Sophie give unparalleled support and are very present for their customers, even years after the purchase. We know that our little babies are in good hands. P>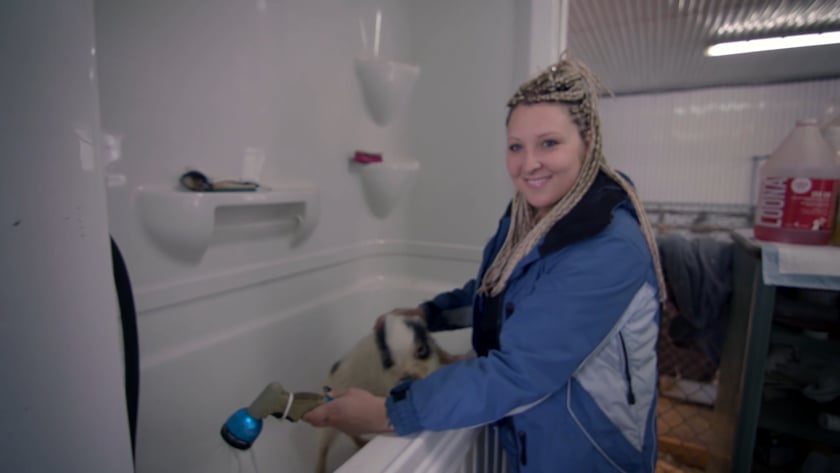 Micro-pig
looking for a family